A customer was using a manual shearing operation to cut open converters and expose the contents. This process was very manual and labor-intensive. This customer was looking for a safer, more automated, and efficient alternative to manually shearing and separating catalytic converters and the precious metals they hold.
Amos Mfg., Inc. designed a shredding and separation system that automates the handling and processing of catalytic converters. At the heart of the operation was the AMS QS42300 Quad Shaft shredder that particulates catalytic converters exposing the valuable precious metals found inside.
The new system improved worker safety and increased the daily production of catalytic converters by up to five times over the previous production method.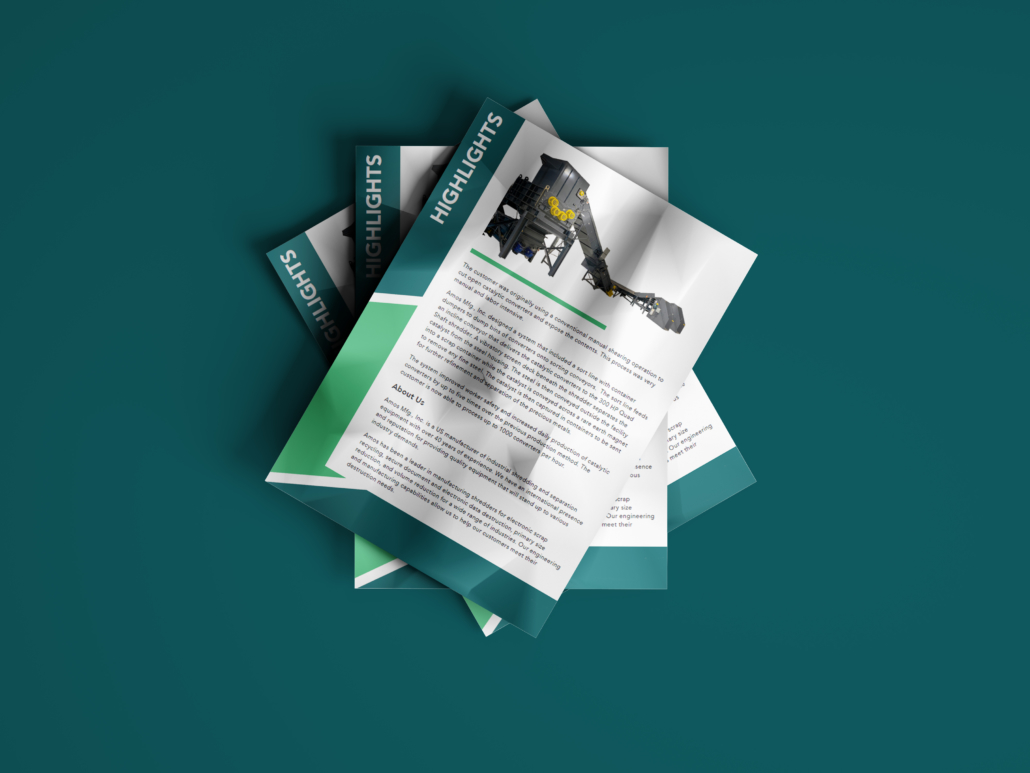 Click below to read the Solution Spotlight!
#CatalyticConverterProcessing #CatalyticConverter #ShreddingSystem #PreciousMetal #PreciousMetalRecovery #MetalShredder #QuadShaft #QuadShaftShredder #MagneticSeparator #Conveyor #Shredder #AmosMfgInc